Sony hat am heutigen Mittag das Weihnachtsangebot aktualisiert und bietet euch nun den Open-World-Racer Need for Speed Payback zu einem unschlagbaren Preis an.
Die 12 Weihnachtsangebote-Aktion geht weiter! Die Angebote sind alle 48 Stunden und gegen Mittag verfügbar, wobei das vorherige erst 2 Stunden später endet, sobald das neue beginnt.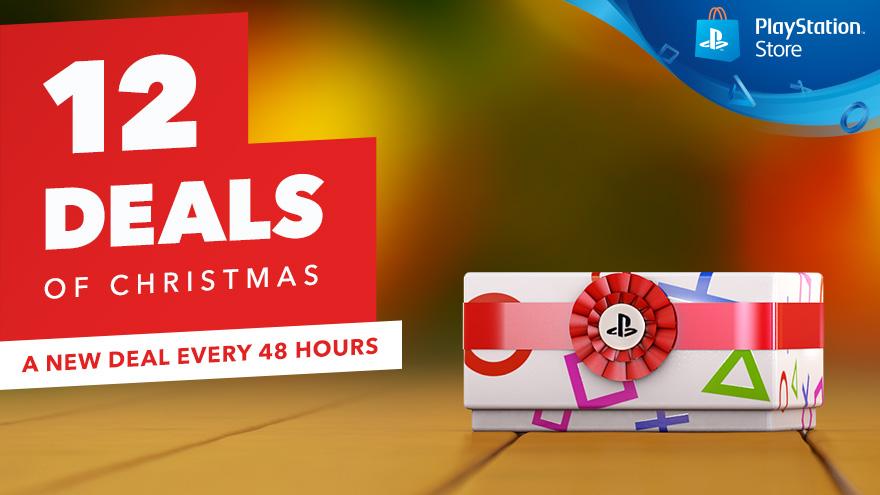 Angebot #4: Need for Speed Payback (TEST)
Standard Edition: 34,99€ statt 69,99€
Deluxe Edition: 44,99€ statt 89,99€ (bis 8.12., 15:00 Uhr)

Angebot #3: Grand Theft Auto V (TEST)
24,99€ statt 69,99€ (bis 6.12., 15:00 Uhr)
Angebot #2: NBA 2K18 (TEST)
Standard Edition: 34,99€ statt 69,99€
Legend Edition: 49,99€ statt 99,99€
Legend Edition Gold: 79,99€ statt 149,99€ (bis 4.12., 15:00 Uhr)

Angebot #1: Crash Bandicoot N. Sane Trilogy (TEST)
24,99€ statt 39,99€ (bis 02.12., 15:00 Uhr)
Zwei Spiele für 30€ (bis 21.12.17)
Zusätzlich zu den 12 Weihnachtsangeboten haben Sony bis zum 21. Dezember 2017 die fantastischen "2 für €30"-Angebote im PlayStation Store, bei denen ihr…ihr habt es sicher schon erraten… zwei Top-PS4-Titel für 30€ erhaltet!
Sony haben The Last of Us Remastered, Fallout 4, The Last Guardian, Assassin's Creed Unity, Wipeout Omega Collection und vieles mehr im Angebot!
Hier ist ein Überblick über das komplette Angebot – schaut für die regionalen Preise einfach im PlayStation Store vorbei!
*Oder das regionale Equivalent
**Bitte beachtet, dass nicht alle Titel in eurer Region verfügbar sein können
***Es gelten die Nutzungsbedingungen
PlayStation Plus Exklusive Preisnachlässe (bis 22.12.17)
Seid ihr PS Plus-Mitglied, dann haben Sony eine Auswahl an PS4-Titeln nur für euch im Angebot!
Egal ob DiRT Rally, Call of Duty: Modern Warfare Remastered, Dying Light, Devil May Cry 4 oder Elite Dangerous — im PlayStation Store könnt ihr euch einen tollen Deal sichern!
Und nicht vergessen: wenn ihr noch kein PS Plus-Mitlgied seid, dann könnt ihr euch eure Mitgliedschaft auch gleich im PS Store holen!
[amazon_link asins='B00GWUSDII,B00GWUSE1O,B00GWUSG8U,B00GWUSGU8,B01M2X4Q4R,B00OGU88KE' template='ProductCarousel' store='playstaexperi-21′ marketplace='DE' link_id='7d03c9c3-9a2f-11e7-8c3d-5d06f7971e49′]
---